Guru Poornima Bhandara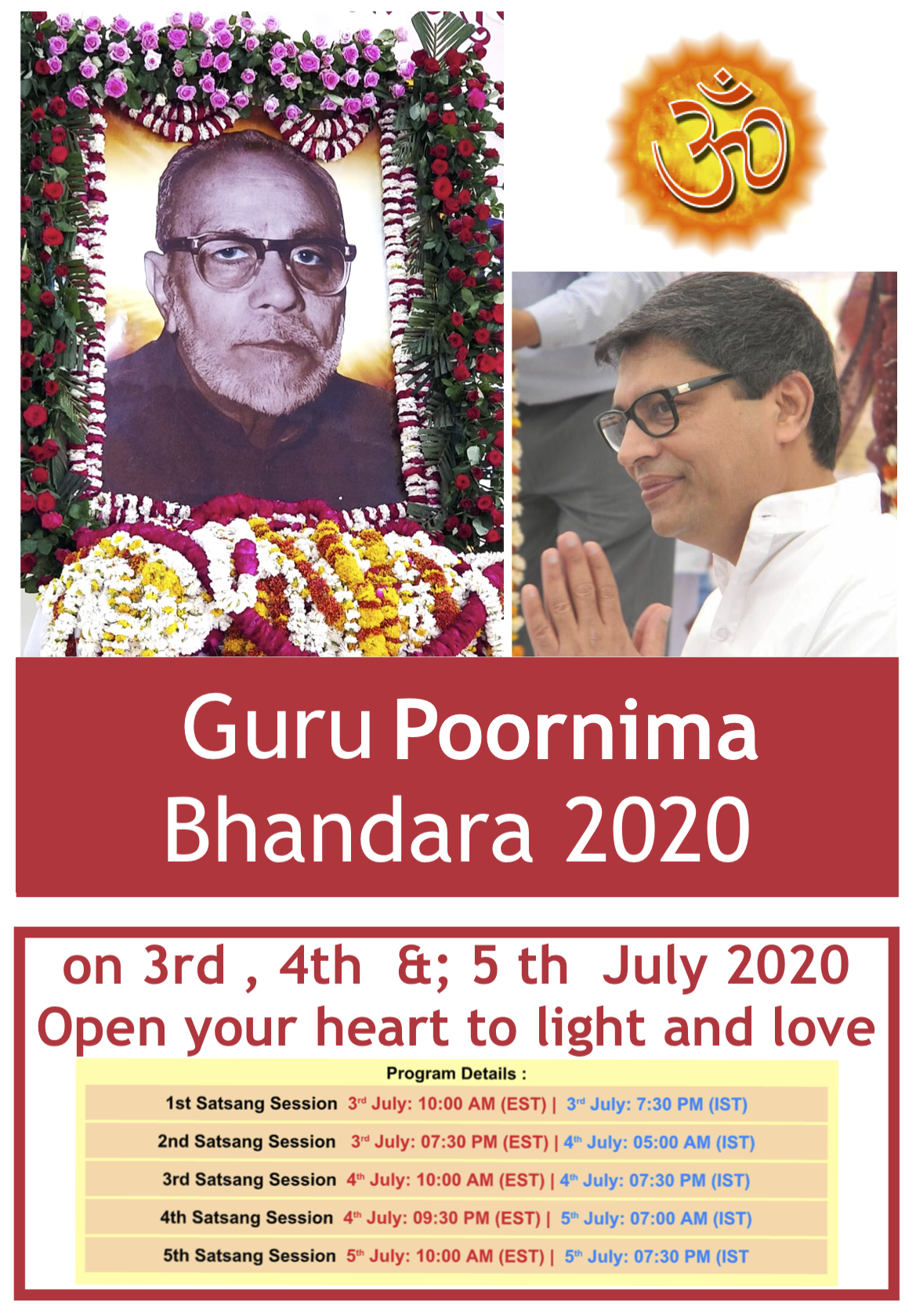 Guru Poornima, is celebrated as a special day since ancient times. It is a day to be in Guru's presence and seek his blessings. It is a special day dedicated to the Guru, full of abundant spiritual blessings. Great significance has been attached to Satsang on Guru Poornima. The essence of Satsang is to be in the divine presence. Sages have further highlighted the significance of Satsang and the guidance of an accomplished Guru, as it expedites the path to self-realization.
It is said that on Guru Poornima, the Guru blesses anyone who has reversed his Guru even once. It is that great day. Blessed are those who are remembered by their Guru. Guru Poornima is the day to meet your Guru or get together with the disciples of your Guru. This Guru Poornima we are restricted by the circumstances. Let us connect with our Guru as it was meant to be spiritually and mentally.
Ramashram Satsang Mathura is organizing Guru Poonima Bhandara: A global, online Satsang event of 5 sittings, Senior practitioners will be sharing their knowledge and experiences. They will address the hurdles surrounding the meditation process and will facilitate online group meditation sessions.