Unconditional and selfless service is one of the core tenets of Ramashram Satsang Mathura. "God resides in each one of us, hence service to mankind is service to God". This was the core principle of our Revered PP Dr. Brijendra Kumar Ji, an embodiment of surreal and sublime peace, compassion, kindness and spiritual enlightenment. His heart went out to the underprivileged especially those who had to discontinue their education or are unable to continue their treatment due to paucity of funds. His teaching is that "Howsoever small is the quantum of the service or the period of the service, it should be life changing".
Based on these principles of universal and unconditional love and service, he along with his wife PP Shrimati Vinod Kumari Ji established "Jia Maa Memorial Trust" on July 30, 1985 by donating his entire personal retirement benefit. The trust was named after the universal mother to the entire Satsang family revered as Jiya Maa, an embodiment of divinity, serenity, love and selfless service. 35 years since establishment of the trust, it is working towards the philosophy, vision and direction given by Bade Bhaiya or Bade Tauji as he is affectionately known to the Satsang family. The trust supports the underprivileged children in their academic pursuits enabling them to have better careers. Widows who come from underprivileged families and are too old to work are also supported by Jia Maa Memorial Trust. Patients who cannot afford to continue treatment due to economic reasons are also supported by the trust. Till date more than thousand persons have been benefited from assistance given by the trust.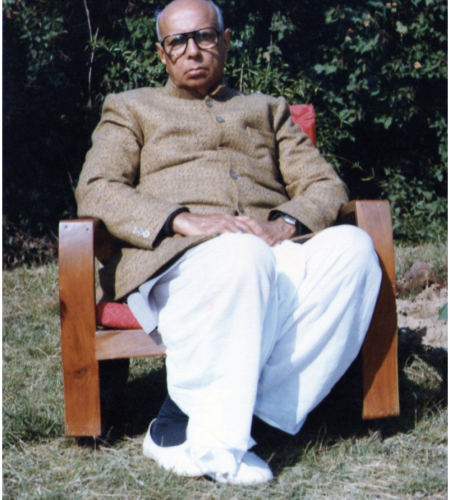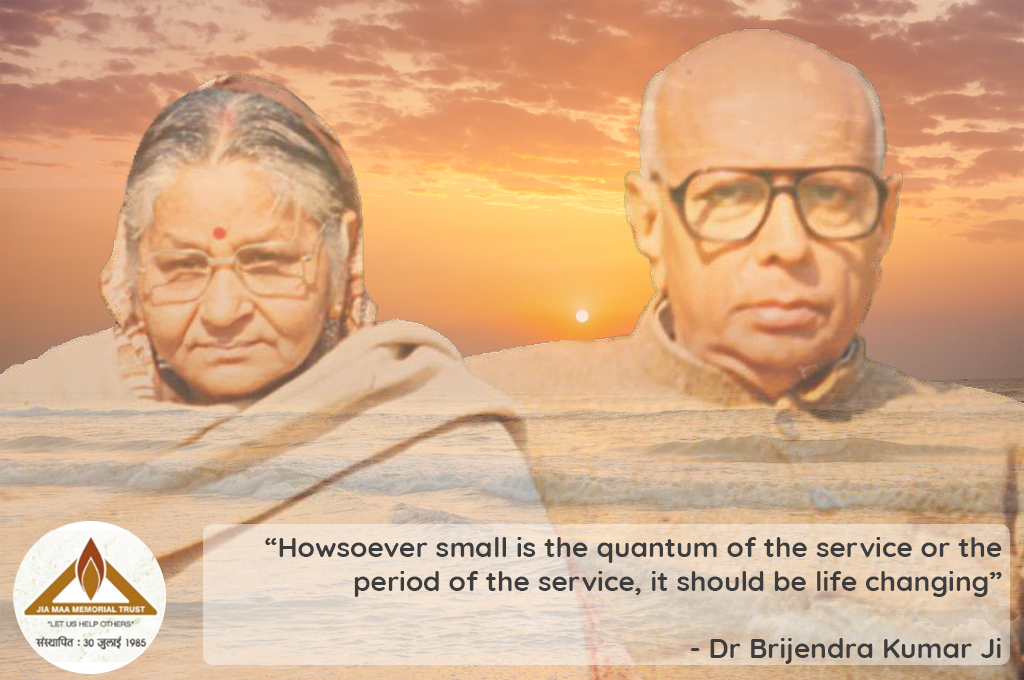 The vision of this trust is to provide economic assistance to poor and old widows and deserving students who want to pursue their studies in the fields of
Philosophy

Yoga

Sciences

Engineering

Medical sciences
This scholarship is applicable for a year, after which deserving students are assessed at the end of each year. He / She may reapply if so desired to continue the scholarship. The maximum scholarship period is for 3 years. Applications are accepted only twice a year.
Dr.Brijendra Kumar Ji or Bade Bhaiya or Bade Tauji, was known for his spiritual and divine enlightenment. He manifested the virtues of truth, simplicity, love and service in his behavior to one and all, which acts as the primordial force in working of the Trust. The trustees hope to keep running the Trust as per the standards that he set.