Principles of Sadhana
"God is the supreme power with no name or form, and you can choose a name of your liking."
"Gyan (Knowledge) brings peace; you will not find it outside. It is within you, so you will need introspection and Satsang to be at peace."
"Do all worldly work with a spirit of service, not to rule or to own."
Everyone Welcome
The thread of faith that holds Ramashram Satsang Mathura (RSM) today started rolling in 1873.
Service Initiatives
Family fun with meditations, games, stories, and activities. Children will be gently guided in relaxing meditations.
FREE 15 minute meditation in the Temple. Everyone is welcome to join these free 15 minute guided meditations.
This uplifting class includes a short teaching session, guided meditations and inspiring prayers.
Param Pujya Sri Guru Maharaj Ji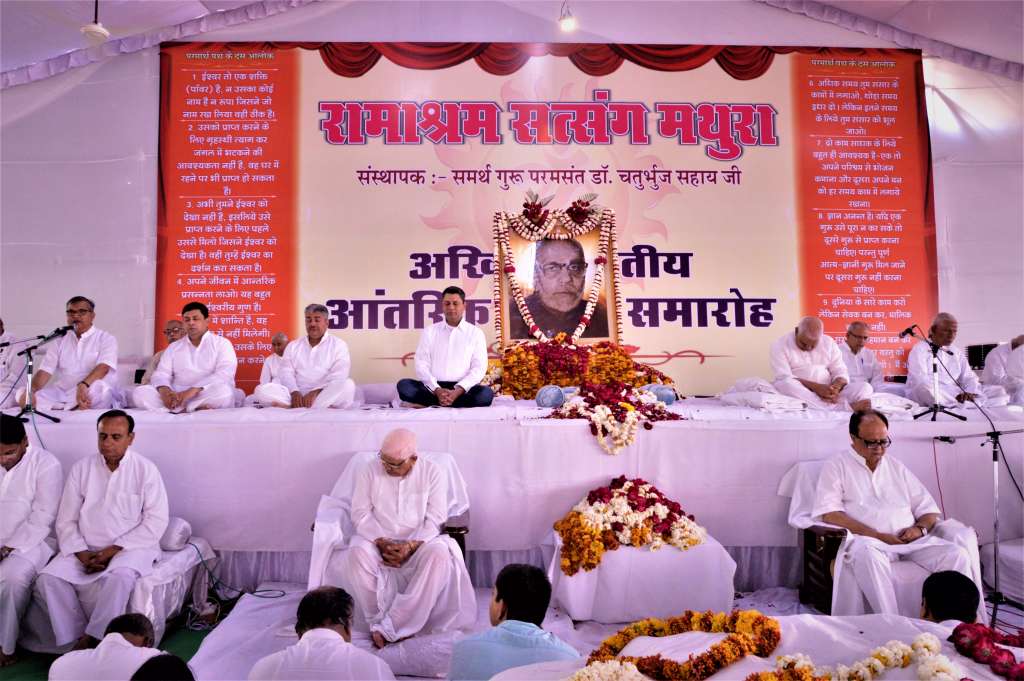 As the decade of 1880-1890 arrived, a noble soul was born on November 3, 1883 in the north Indian province of Etah. He was none other than Paramsant Dr Chaturbhuj Sahay Ji, who would later become the founder of Ramashram Satsang Mathura.
Keep up-to-date with Ramashram Satsang, Mathura